Our Helicopter Fleet
If you're already taking helicopter lessons, want to learn to fly a helicopter or have a pilot licence then take a look at our fantastic range of helicopters that we use for training. We cater for all abilities so whether it's a trial lesson or type rating – we've got it covered. Our private Helicopter Charter gives you access to a wonderful range of luxury helicopters to ensure a true VIP experience.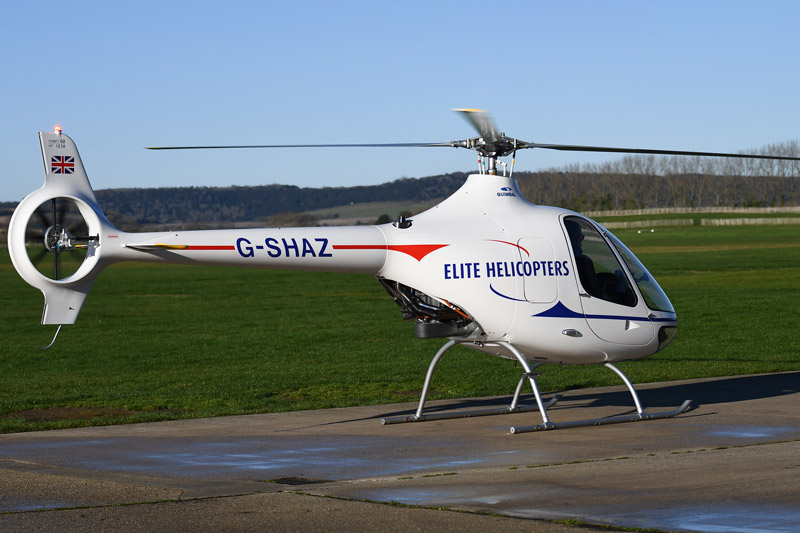 Guimbal Cabri G2
The Cabri G2 is the future of helicopter pilot training. Using modern materials and technology, the Cabri offers the latest in handling, safety and comfort. Also available to Self Fly Hire once you have gained your licence.
Cruise 95 knots | Range 280 nm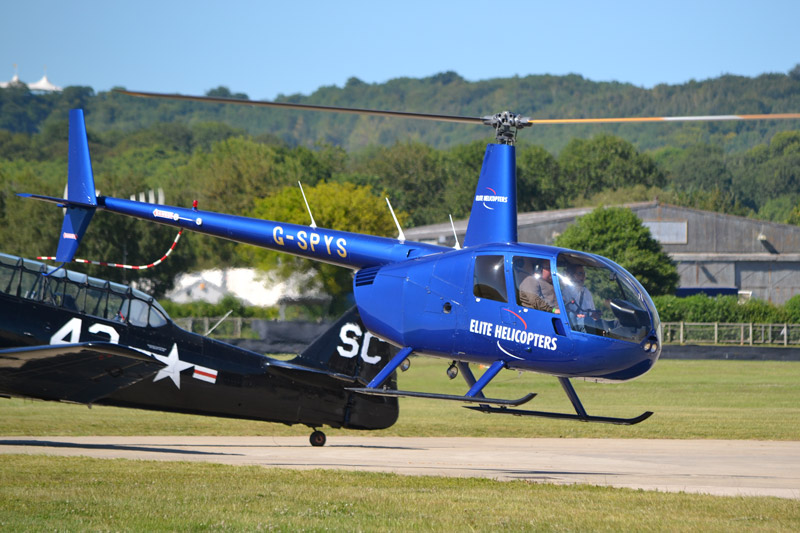 Robinson R44
The R44 is one of the most ubiquitous helicopters in the world! This versatile Single Engine Piston machine can be used as a safe, stable training platform and a fast tourer for Self Fly Hire.
Cruise 100 knots | Range 350 nm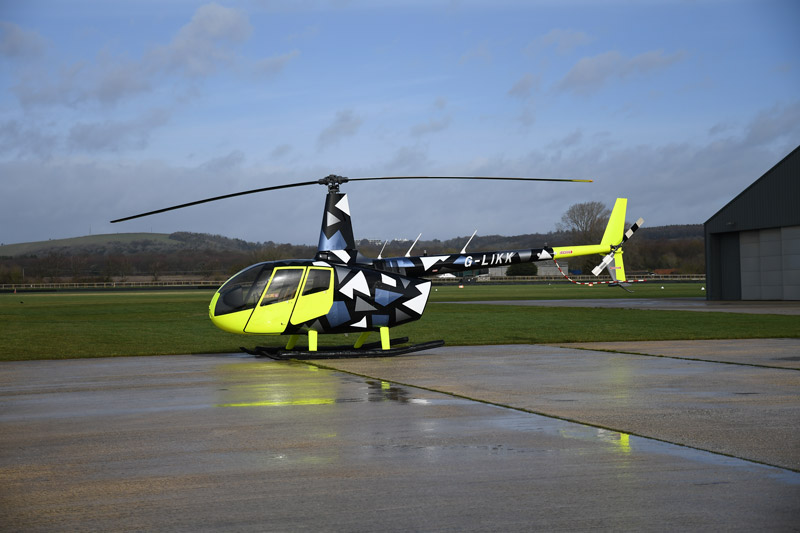 Robinson R66
The Robinson R66 is a single engine turbine, fast, efficient and modern 5 seat Helicopter with a large luggage compartment, is economical to operate and features outstanding performance and endurance.
The Robinson R66 is ideally suited for light Commercial Charter, Filming & Photography and Exclusive Fly & Dine and Sightseeing flights and is also available for Ab-Initio and Type Rating training and is an ideal and very cost-effective machine for pilots wishing to undertake their the first turbine rating.
Cruise 120 knots | Range 350 nm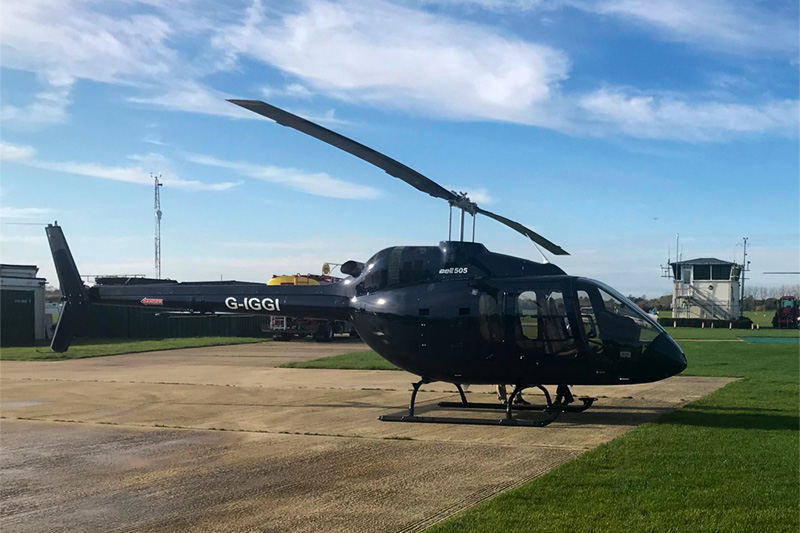 Bell 505 JetRanger X
The Bell 505 is the latest generation Single Engine Turbine helicopter offering high levels of speed, performance, reliability and manoeuvrability and features a dual-channel FADEC system and fully integrated Garmin G1000H flight deck system.
The Bell 505 is configured with four passenger seats and a spacious baggage compartment, it also sports large Clamshell Doors to enable easy embarkation and disembarkation of passengers, and large rear cabin windows and a wrap-around windscreen, providing excellent visibility for both pilot and passengers. The aircraft also has a full dual control system. These many special features make the Bell 505 ideal a wide range of tasks including Corporate & VIP Charter, aerial filming and photography, sightseeing and Pilot Training and Type Rating instruction.
Cruise 128 knots | Range 300 nm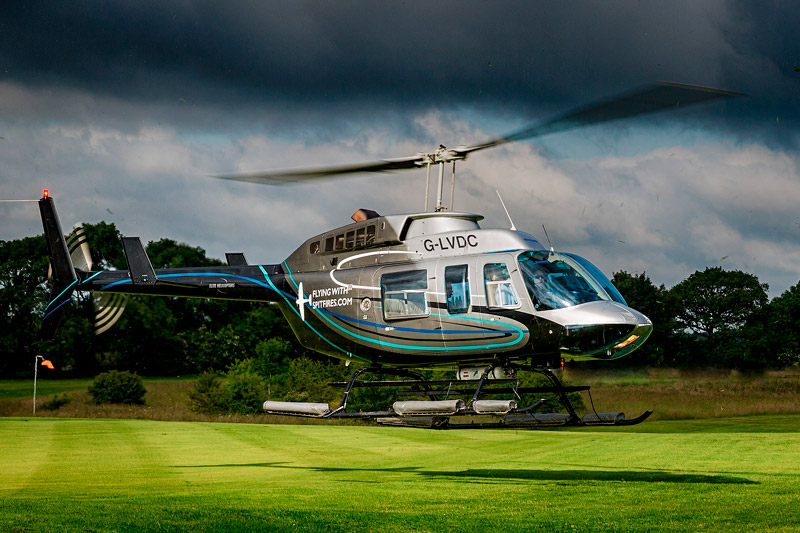 Bell 206 Series
The Bell 206 is a world best-selling Single Engine Turbine Helicopter and has been popular since the 1960's! The Jet Ranger variant is a 5 Seater Helicopter with excellent performance and handling characteristics. The Long Ranger is a stretched variant with an additional 2 seats in the rear passenger cabin.
Cruise 110 knots | Range 340 nm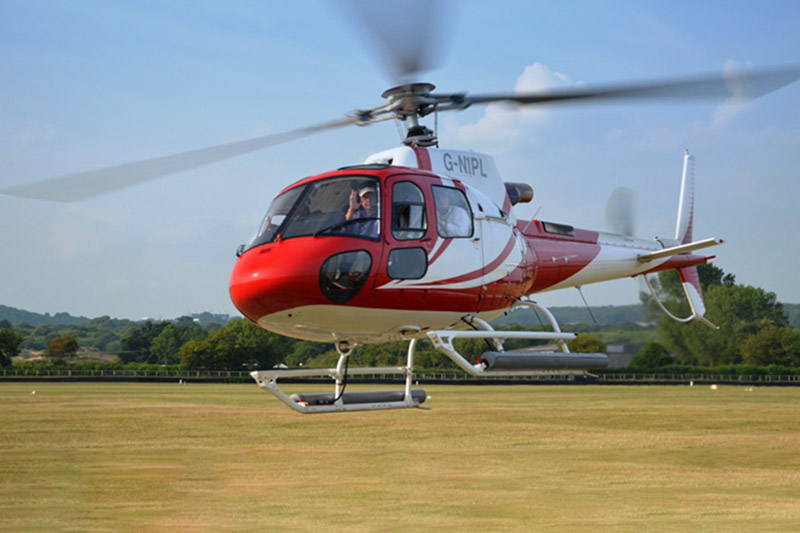 AS350 (Single Squirrel)
The AS350 is an excellent high-performance Single Engine Turbine helicopter that provides passengers with the highest level of comfort in either VIP (4) or conventional (5) passenger seat configuration.
We operate both the B3 and B3e variants of the AS350 series. The aircraft is powerful, fast and very efficient and is extremely popular in both the Charter and Training environment.
Cruise 140 knots | Range 350 nm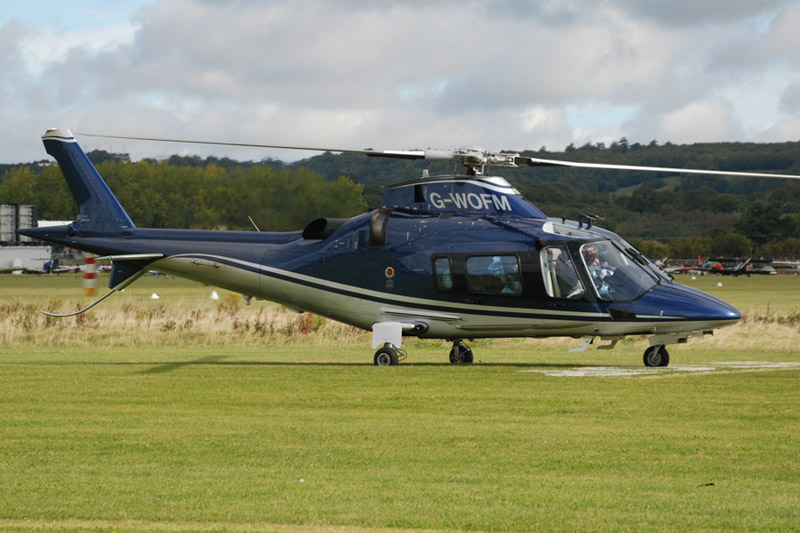 Agusta 109
The Agusta A109 is an Executive Twin Engine helicopter with 6/7 seats depending on aircraft configuration. It is suitable for Charter both within the UK and Europe.
Cruise 150 knots | Range 330 nm
Fancy a ride in one of these?
Whether you're looking to train or travel, we've got the perfect choice.